Lorne Accommodation Search
For Cheap, Luxury or Discount Hotels around Lorne
Welcome to our guide to the best accommodations in and around Lorne, Victoria, Australia! Here, you'll find everything you need to know to plan your perfect getaway to this beautiful coastal town.
Lorne is a popular tourist destination, known for its stunning beaches, lush rainforests, and great food and drink. Whether you're looking for a romantic retreat or a family-friendly vacation, Lorne has something for everyone.
There are plenty of accommodations to choose from in and around Lorne, ranging from luxurious hotels to cozy bed and breakfasts. Here are a few of our top picks:
1. Mantra Lorne - Located on the beachfront, the Mantra Lorne offers luxurious accommodations with stunning views of the ocean. Amenities include a spa, indoor pool and hot tub, and a gym.
2. Cumberland Lorne Resort - This modern resort offers spacious apartments with fully equipped kitchens and balconies overlooking the ocean. The resort also features an indoor pool, spa, and sauna.
3. Lorne Hotel - The Lorne Hotel is located in the heart of town, just steps away from the beach. This historic hotel offers comfortable rooms, a restaurant and bar, and stunning views of the ocean from the rooftop terrace.
4. The Sandridge Motel - This family-friendly motel offers clean and comfortable rooms just a short walk from the beach. The motel also features a heated outdoor pool, BBQ facilities, and a children's playground.
5. Lemonade Creek Cottages - For a more rustic experience, check out the Lemonade Creek Cottages. These cozy cabins are tucked away in the rainforest, offering a peaceful retreat from the hustle and bustle of the town.
No matter where you decide to stay in Lorne, you're sure to have a memorable and relaxing vacation. So pack your bags and start exploring this charming coastal town today!
This is the worlds leading discount accommodation cross search engine

save up to 80%


This is the same set of services most travel agents use, Free to bookmark and share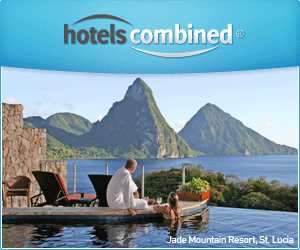 This is the site for Lorne Victoria . Are you searching in the right Australian Region?
MOVE PORTAL